Tour Dates
Ninja Gun is...
Johnathan Coody - Vocals, Guitar, Harmonica, Keys
Jeffrey Haineault - Drums, Percussion
Jacob Sparks - Bass
Thad Megow - Guitar
Ninja Gun are a band who truly defy conventions. They have toured with acts like the Gaslight Anthem and Against Me! but their sound is rooted in '70s power-pop and classic rock. They've released split 7-inches with Fake Problems and Leatherface, yet despite being an active part of the underground punk community they've always followed their own path both musically and ideologically. In other words, call their music whatever you want but with Roman Nose Ninja Gun have proved that they're just going to go ahead and make some of the most interesting rock music around regardless of what's popular or trendy.
Raised on a hog farm in the small Southern town of Valdosta, Georgia, Ninja Gun vocalist/guitarist Johnathan Coody–along with his cousin/drummer Jeffrey Haineault, bassist Jacob Sparks and guitarist Thad Megow—has been perfecting the band's unique blend of melody-driven rock n' roll since 2002, a process that's culminating with the release of Roman Nose. "I think you have to listen to a wide variety of music and then filter and distill it on your own," Coody responds when asked about the band's unique sound. "We don't try to create a specific style, we just write songs on acoustic guitars and then arrange them as a band and this is what came out of that process this time around." Recorded intermittently over the past year in Valdosta, Roman Nose may only feature four songs but it is teeming with weighty imagery that will stay with the listener long after they're finished listening to it. "There's a definite theme that runs through these songs and it's called Roman Nose because I heard somewhere that's a physical characteristic that people who are really driven and passionate possess," Coody explains. "It's about keeping going with something for better or worse and staying diligent and on task." Correspondingly "Lepers in Love" tells the story of a couple who try to ride out an unhealthy relationship while "Roman Nose" is a love story that sees the protagonist selling his first guitar to buy a wedding ring.
Sonically Roman Nose sees the band further expanding their unique sound and displaying their punk roots in a decidedly different context. "That's Not What I Heard' is sonically the most pop thing we've ever done but lyrically it's the most punk rock thing we've written," says Coody.  "That was by design, I wanted it to be a super melodic, textured song but with a really direct message; it's a Spring Break-style pop jam about corporate manipulation of poor people." While Roman Nose does deal with some weighty themes and issues, it always comes from a storytelling tradition as opposed to preachy sloganeering and Ninja Gun's message—like their music—is stridently universal.
"We've always been a punk band as far as the context that we operate in but sonically we've always been worlds apart from most of the people we play with and I've never had a problem with that," Coody elaborates when asked how Ninja Gun are able to successfully share the bill with so many different types of acts. "I come from the school where I want to go to a show and see three bands that sound nothing alike; I want to hear three different flavors that are awesome in their own way," he adds—and the fact that all four songs on Roman Nose can stand on their own stylistically is a testament to this statement. "Ultimately I feel like if you write a good song, that's your job as an artist and everything else will fall into place from there." "When you get down to it we're dirt road kids who came from a really rural background and made this music and hopefully people will come see it and be intrigued by it," Coody says when asked how the band's environment shaped songs like "Hot Rain," which is about the way farm life in the South has been decimated over the past decade and how his generation has learned to cope with changing times. "I don't want it to come off as if we're dumb rednecks because we're not, but I think it's significant for people to know where we come from so they have some context into how we created this," he continues. "People have such a need to categorize everything but that's not what we're about, we just want to make the best music possible."
"Unapologetically classic power-pop... a loving re-imagination of some of the finest rock radio of the 70's and 80's [...] 4 out of 5 stars." - Alternative Press
"Fantastic, warm, rural rock." - Wonka Vision
"Beautifully executed, roots-based rock with hooks that would make Brian Wilson jealous." - AMP Magazine
"In both practice and execution Ninja Gun have created the closest thing to a perfect record I've heard this year [...] 4.5 out of 5 stars." - Punknews.org
"A burst of pure, joyful power-pop."- Popmatters.com
"One of the best underground CDs I have heard all year." - Blogcritics.com / Brokenheadphones.com
"The best album this year you haven't heard of, and - believe me - Ninja Gun has a potential to become huge." - Backpackrock.net
Discography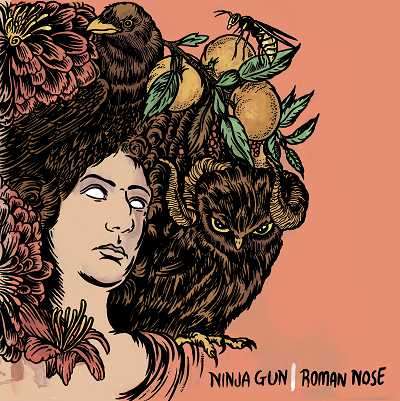 Roman Nose (2011)
Sabot Productions
01 That's Not What I Heard
02 Hot Rain
03 Lepers in Love
04 Roman Nose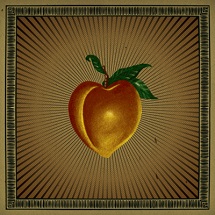 Restless Rubes (2008)
Suburban Home Records/
Barracuda Sound Records
01 Restless Rubes
02 Eight Miles Out
03 Red State Blues
04 Darwin was a Baptist
05 Front Yard Screamers (Kitchen Kissers)
06 Life is Loud
07 Asking Price
08 Nostradumbass
09 Security
10 The Last Cowboy
11 Permanent Press
12 Breaking Light of Day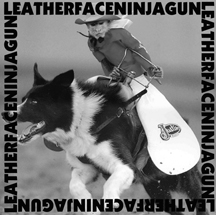 Ninja Gun/ Leatherface
Tour Split 7" (2010)
Ugly Fish Records
01 Leatherface - Deep Deep Sleep
02 Ninja Gun - Eight Miles Out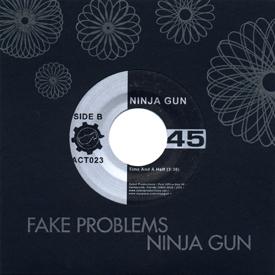 Ninja Gun/
Fake Problems
Tour Split 7" (2009)
Sabot Productions
01 Ninja Gun - Time and a Half
02 Fake Problems - The Manliest Man Of All Men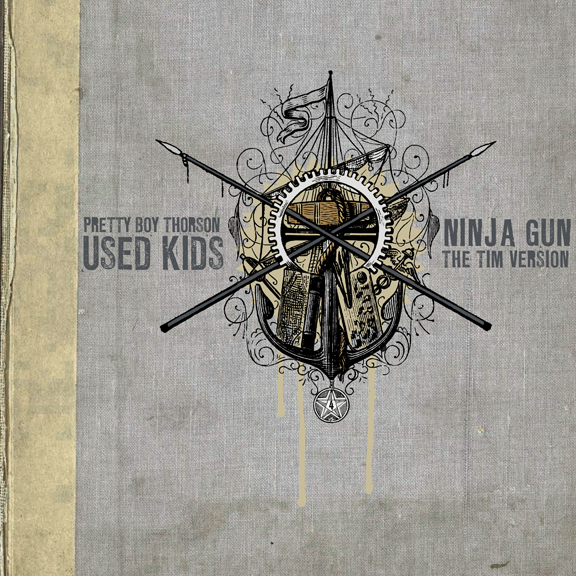 Ninja Gun
The Tim Version
Pretty Boy Thorson
Used Kids
4-Way(2009)
A.D.D Records
01 Tim Version, The - Explore Your Area
02 Used Kids - Working
03 Pretty Boy Thorson - Me Too Dwight
04 Ninja Gun - Distance Runner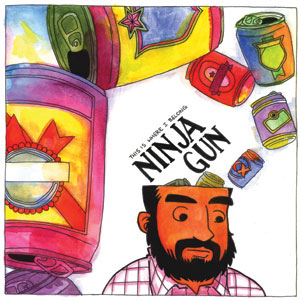 Ninja Gun/
Whiskey & Co.
Under the Influence (2008)
Suburban Home Records
01 Ninja Gun - This is Where I Belong
02 Whiskey & Co. - Tuesday Morning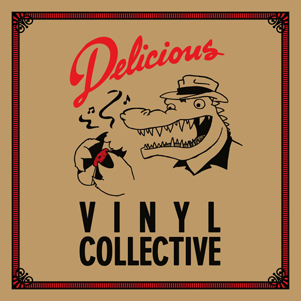 Delicious Vinyl
Vinyl Collective (2008)
Suburban Home Records
01 Jon Snodgrass - Fast In Last
02 Two Cow Garage - Come Back To Shelby
03 Ghost Buffalo - Indecision
04 The Takers - Drift
05 Austin Lucas - Go West (demo)
06 Mike Hale - Wasn't That You (demo)
07 Josh Small - Waterwings
08 Ninja Gun - Hey Man, Wanna See a Rainbow?
09 Drag The River - I Remember Now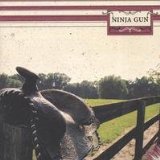 Smooth Transitions (2004)
Barracuda Sound Records
01 The Cold War is Colder Than Ever
02 Losers Talking
03 Smooth Transitions
04 The Smoking Gun
05 Maybe You Should Explode
06 Purification Ritual
07 Dead FM
08 Jessie (She's Only Gonna Dance With Me)
09 Picture Of A Boy In His Prime
10 Unpopular Mechanics
11 Reverb
12 This Must Be The Dream
Contact
Chris Paules
Bridge City Industries
Phone: (503)888-7674
Fax: (503)212-0211
chris@bridgecityind.com
http://www.bridgecityind.com


Vanessa Mutiny PR
vanessa@mutinypr.com


Would you like to license the music of Ninja Gun in a project?

Pump Audio offers proven commercial clearance for clients like MTV, Disney, ABC, Discovery, and many other global broadcast television networks and ad agencies.



Photography By:
Jason Thrasher - www.thrasherphoto.com
Amanda Edmondson - uhmanduh333@gmail.com
Jana Miller - www.janamillerphotography.com
Jason James - www.jasonbjamesphotography.com
Nicole Kibert - www.elawgrrl.com
Sabine Ahrens - www.sabineahrens.de
Todd Fixler - www.universalcynic.com

Website design by:
Burnett Web Consulting - burnettwebconsulting@gmail.com